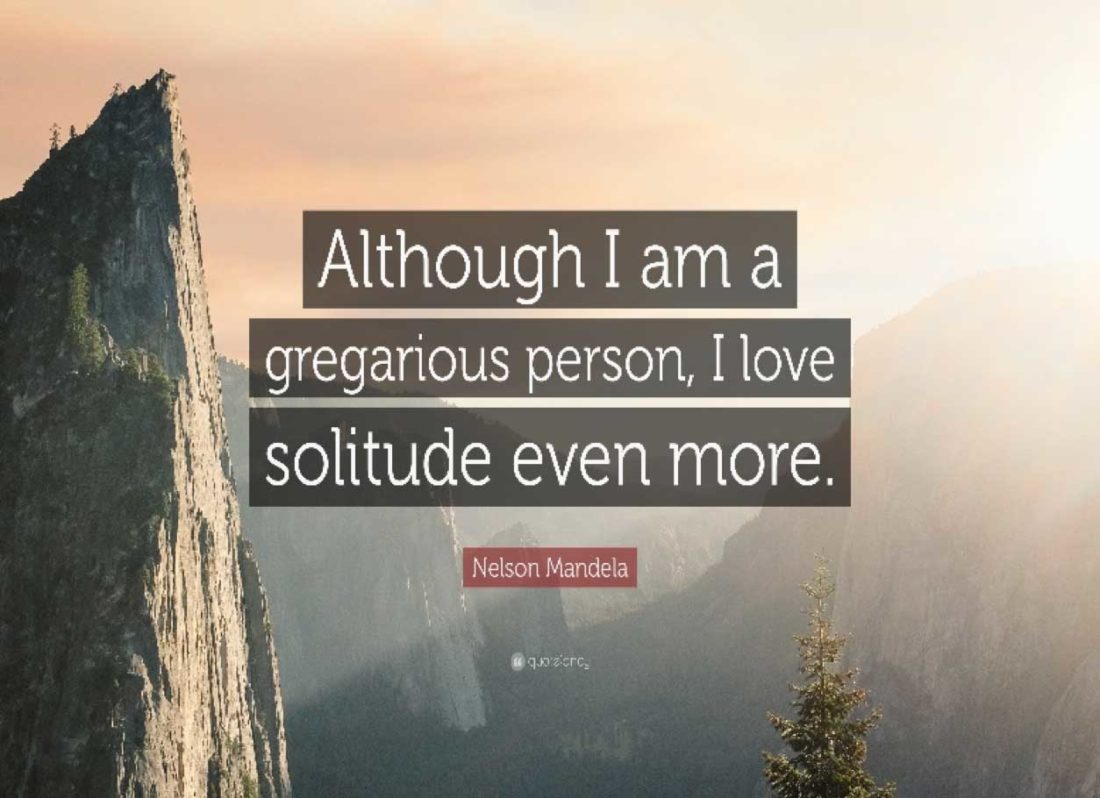 Solitude
August
The people around me – not just Patrick Bateman in American Psycho, which I'm currently audibling – so often prove a disappointment. Family members, workmates, the neighbours – one whose dog cries because he's cooped up all day, another whose dog barks too much, upending my concentration, shaky at best. And everyone duping and conning themselves with their versions of reality.
I want to cringe and flee. I have fled – to this home in Blackheath – but I still have neighbours! Truth is, it's not too onerous. I love the mountains and, despite the apparent evidence to the contrary, have a spirit of generosity and really am wary of finding fault with people. When the fault finding happens too much, I turn the strobe light on self.
September
One remedy I have discovered for loneliness is being around animated strangers, say in a restaurant or sitting on a public bench. Overhearing conversations for 25 minutes invariably fills me with gratitude – the semblance of company without having to work – to smile and make reassuring comments. It happened at a swanky bar in Paddington where Stephanie and I used to go sometimes for cod roe and pretzel and lamb ribs in spicy sauce. Two women sat alongside me at the bar, one older, one younger – doing all the talking, rapturising about her state of affairs. 'You must come and see the farm, what a good purchase. We know some of the locals already and Marty's friend owns the pub, I'll have another glass of Sancerre, thanks Mr Sommelier. When are coming to see the farm?'
Which I come to learn is near Blackheath, prompting me to investigate more the idea of living further from Sydney, beyond the reach.
October
This particular self is tiring of solitude – he can be dull company. The self needs a fair-gendered friend. No more dating sites – uh, uh – wasters of time and energy, though I did meet a darling psychiatrist on one and we had some memorable years together, fun and loving. We went on some great adventure holidays – Turkey, the Deep South of the U.S, camping in the Kimberley, nights spent in each other's arms. After Stephanie, I returned to the dating sites, invested time and effort in my profile and in getting to know some potential mates online. The efforts came to nothing and now it's time for more creative approaches. No excuse for the imaginative writer. Idea number one – an ad in the NSW Writer's magazine:
Poet, nature lover and rock climber, who lives half the week in the Blue Mountains and half in Sydney, seeks partner to join him on adventures in writing and the outdoors. Ideally – though he sportingly concedes the world is far from ideal – this woman will be on the wiser side of 45, not cleave too dogmatically to this or that cause, have a honed sense of humour and will surely enjoy writing in the morning, hanging off the sides of cliffs in the afternoon, and lounging by a log fire in the evening, alcoholic beverages on hand. If this is you, please send an email to words@jamesgering.com… include some snapshots, thanks, including some of your soul from various angles.
But what of Solitude? If he sees this advert he will feel crushed and betrayed. Too bad. I love Solly but need a woman. Let's see how I feel should one arrive to grace my life. 'Oh, Heidi, is it okay if we see spend roughly three hours a week together? Will that work for you, my love?'